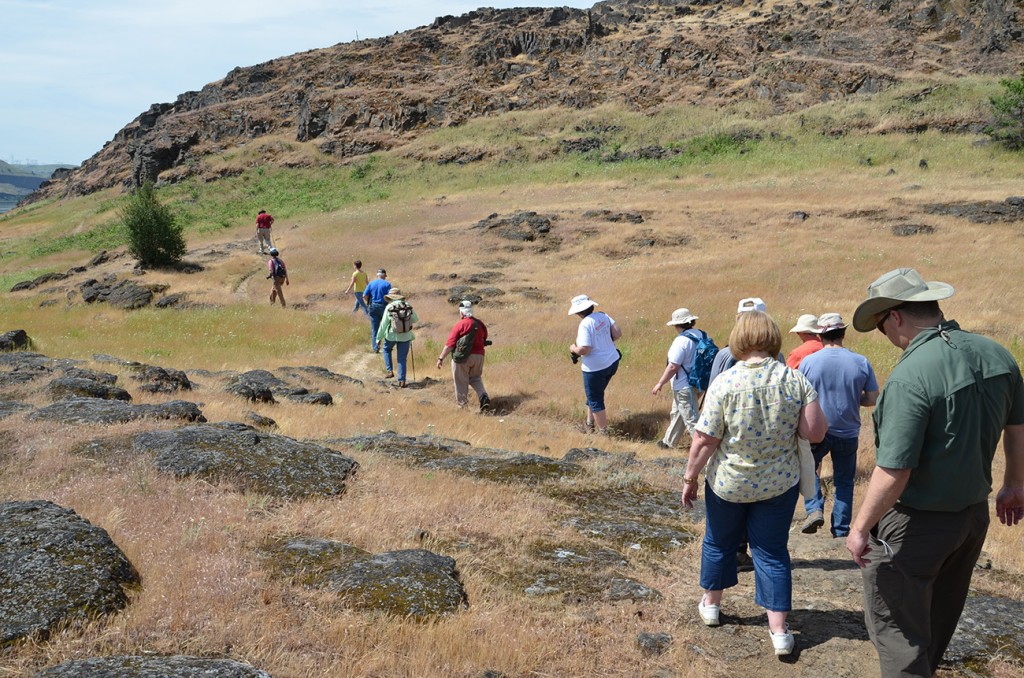 Lots of exciting OAS field trips coming up for OAS members in the Spring! Stay tuned for more information, or email our field trip coordinator at the address below.
May 6 Middle Village/Station Camp and Fort Clatsop, with Rachael Stokeld of the National Park Service. Middle
Village was a large Native American site near the mouth of the Columbia River and became a major point of contact with
the first European ships in the area. Lewis and Clark camped here for 10 days before heading south to what eventually
became Fort Clatsop. In 2005, archaeologists recovered over 10,000 artifacts. Our trip will visit the village site before
heading down to Fort Clatsop to look at the Fort replica and collections.
May 20 Barlow Road. This is our rescheduled trip from last fall. We will be walking parts of the Barlow Road and Stage
trails of Mount Hood. Our guide is author and OAS member Stafford Hazelett. There will be several hours of walking
available, but you can choose to do all or those sections you prefer. Be prepared for weather and uneven terrain.
June 9 Cascadia Cave Tony Farque will guide us on a several hour trip with narrative of the history of the area along with
the factors that caused this region to be so crucial. Tony will provide extensive background explaining the Cave's
significance and its role in the story of Northwest rock art.
Details for these trips will be announced in future issues of Screenings.
Join OAS today for the chance to be part of exciting field trips like these. Visit our membership page to join here>>
For information, or to sign up for a field trip, contact Dave Root
OAS Field Trip Coordinator here>> or see Dave at a monthly meeting to sign up.
The usual OAS five dollar fee is required to hold a reservation.
Reservation priority will be based on the order the reservation fee is received.