The OAS School Field Trip grant program seeks to expose public elementary, middle school,
and high school students to archaeologically important locations, resources, knowledge
and experiences in the Pacific Northwest.
Teachers:  Start preparing your application for OAS grants. Give your class a chance to participate in this learning opportunity.
Applications are being accepted for the 2017-2018 school year.

See our complete school field trip grant program application guidelines
and download the application here:
OAS School Field Trip Grant Program rev 9-11-17
Need suggestions about destinations for your class?
Check out our "Places to Visit" page here>>
Looking for more suggestions, or state and Federal agencies to contact for help?
See our "Helpful Links" page here>>
Need more information? Contact our School Field Trip grant coordinator here>>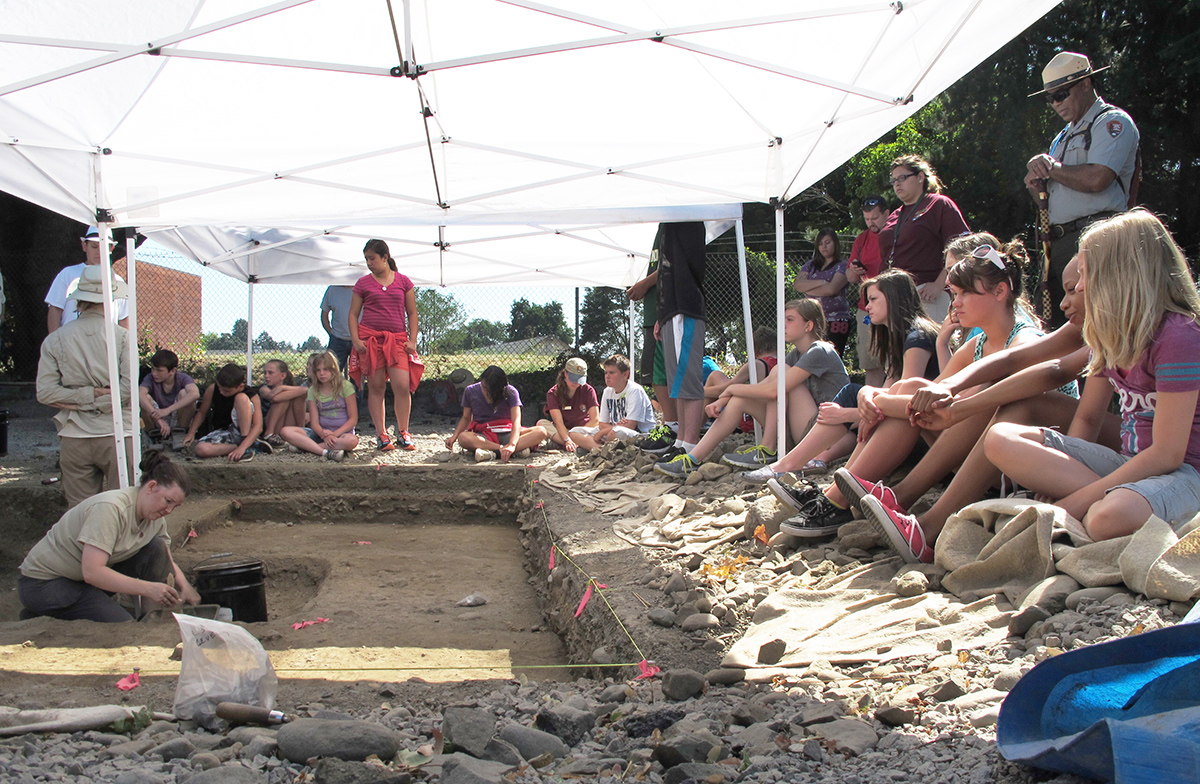 Students visiting an archaeological dig site at Fort Vancouver in 2012.
Photo by David L. Minick / Total Access